---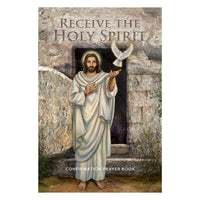 The Prayer Books from Aquinas Press offer timeless and contemporary prayers framed with sacred art to inspire and renew readers dedicated to living by the spirit of their faith.
Includes Devotional Prayers, the Order of the Mass and Rite of Confirmation, Preparation for Confession and Communion, Catechesis on Confirmation, the Rosary, Stations of the Cross and Prayers to the Holy Spirit. Paperback, 48 pages.
Perfect for anyone making their Confirmation.